End of Year Marketing Checklist for Medical Aesthetic Businesses
If you didn't get a chance to review your marketing efforts over the last 12 months, now is the perfect time to take a look at what worked for marketing your medical aesthetic business and a dreadful, but (much-needed) glance at what didn't. Here's a quick end-of-year marketing checklist to help you enhance your content strategies for greater success in 2023.
Let's Start with an End of Year Checklist for your Website
Think of your website as the digital brochure of your medical aesthetics business. It is the first place people go when they want to get more information on your business and what it has to offer. Here are a few steps that you can take to make sure your website is up to date this year.
Update Team, Company, and Service Pages
First, you need to make sure all of your content is up to date. Chances are you probably launched new products or services, so you'll need to create new landing pages, content, and possibly new lead submission forms for each. Did you hire new staff or lose some? If so, update your company and team pages to reflect those internal company changes.
Test and Enhance your Website's User Experience
The end of the year is also a good time to review your website's user experience. And guess what? you don't have to be a website expert to do this. Pretend you're a new website visitor. How would you navigate through your own website? What are some features you wish it had to encourage you to submit your information?
For instance, If you still don't offer online appointment scheduling you're at risk of losing out on a lot of new business. Simply put yourself in your ideal customer's shoes and make some notes on the issues that you see. Enhance your website's user experience so that you can ultimately increase your website's conversion rate.
Review your Website Analytics and Keywords
Have a look at your website's performance for the entire year, and compare it to last year. Take a look at the pages that visitors click on the most and document your insights based on why you think those pages attract the most visitors.
Pages with a lot of text and little to no visuals usually don't keep the user's attention for long. If this is not something you think you can do effectively, then ask your marketing agency to send you these reports and walk you through them. Take a look at both Google Analytics and Google Search Console to see what keywords and phrases users search to find your website and make a note of the keywords you would like to rank for this year as well.
Upload New Website Content
Stock images can be unrealistic and misleading. You can simply use your smartphone to capture and upload new photos of your team, showcase your office space and even highlight your products and services.
Since videos have the highest conversion rate. Try adding a few professionally shot and edited video content to your website as well – this can be anything from patient testimonials to company videos or videos highlighting your services.
Let's Look at your End of Year Checklist for Social Media
When was the last time you updated those social media cover photos? Now might be a great time to reach out to your graphic designer or branding agency to request a fresh new look for the new year, because why not? Here are a few things your medical aesthetic business might need to consider adding to your end-of-year checklist.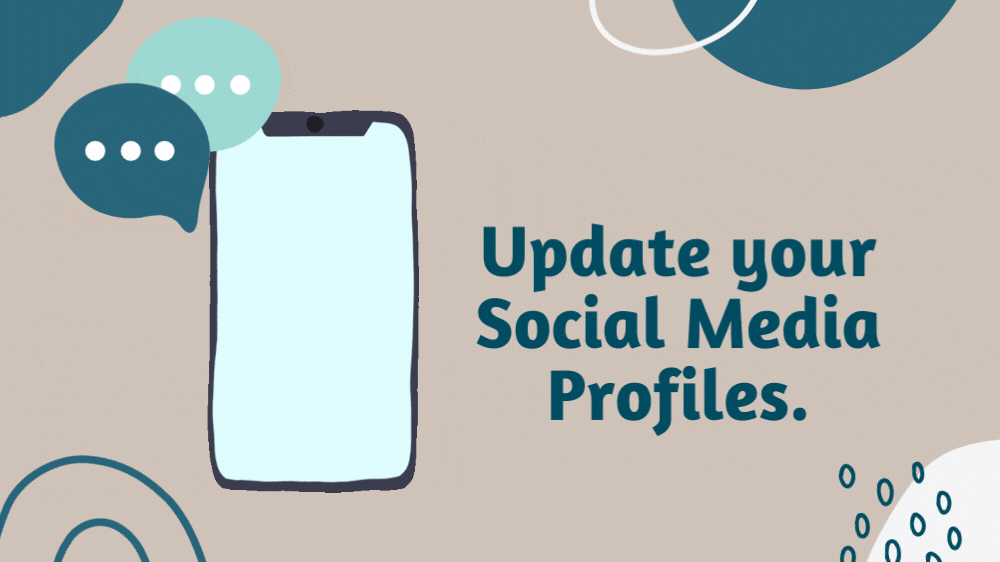 Update your Profile Photos, Bio and Contact Information
Check your contact information and make sure everything is up to date: Take a look at the email address, location, and phone numbers on each profile. Your bio is very valuable digital real estate when it comes on to social media, so make sure it's updated and consistent across all of your profiles. Short and simple bios that clearly state what value you provide are ideal.
I'd also recommend checking your website links as well, testing them, and making sure they actually work when you click them. You'd be surprised how many web links are broken online. The last thing you want is to lose potential customers due to broken website links.
Let's Talk Content. What Worked and What Didn't?
Each platform provides its own social media insights. Evaluate the performance of your medical aesthetics business on all of them. Where did you get the most engagement? Why do you think you received the most engagement on this platform? It could be related to the demographic that you attract on that specific platform or was it the type of content that you shared?
If you didn't get much traction on one particular platform but received tons of engagement and customers on another, then you need to decide whether or not you'll redirect your efforts to focus on the most successful platform this year instead.
Plan a Social Media Strategy for the Next Three Months
Planning ahead is never a bad thing. Create an outline for the next three months – you can write it out or type it out, whatever works best for you and your team. The important thing is to actually get started.
What platforms will you post on? What days will you publish on each and what time? You also need to consider the types of content you'll create. How will you share or promote your content? It may sound overwhelming, but planning ahead of time eliminates the guesswork of trying to figure out what to post each week (which is honestly a pain if you don't have a plan). But If you need extra help, feel free to book a free virtual consultation with our content marketing team. This is what we do all day every day and believe it or not, we actually love doing it. :)
Invest in Professional Social Media Videos
Whether you hire a professional team of medical aesthetic video marketing experts or invest in quality camera equipment for your in-house team. You need to start creating and posting videos. Video content continues to have the highest ROI and marketing experts all swear by it because IT ACTUALLY WORKS.
This year, try adding video marketing to your content strategy for social media and start creating captivating video content that your audience will want to engage with. Here are a few ideas to get you started.
Plan your Promotions Way in Advance
If you plan on running promotions this year, (which we'd highly recommend if you'd like to stay competitive), then you may want to consider creating a strategy behind it so you make sure it delivers an ROI. Take a look at the most popular seasonal promotions and holidays like valentines day, mothers day, fathers day, independence day, thanksgiving, and Christmas. You may want to run a promotion for all of them OR select a few that have proven to be successful to you in the past (this obviously being the more cost-effective route).
Invest in Retargeting Ads
How do you plan on re-engaging inactive customers? Retargeting ads are the perfect way to get your clients interested in your medical aesthetic business again. Make a list of different loyalty rewards you'd like to offer or giveaways you'd like to promote. If you have no idea how to run these types of promotions then I'd highly recommend reaching out to our team to help you set them up.
Hire Quality Influencers that have a History of Success
It's important to do your research before connecting with influencers. I've heard so many horror stories, and promises of value and follower growth in exchange for literally the most expensive treatment that you offer ….and then ….crickets.
There are so many influencers online these days. Now, I'm not saying they all come with horror stories attached, but definitely take a moment to do your research into their audience to ensure that it aligns with yours and take a look at the types of content that they share.
Will it hurt or benefit your brand if you partner with them?
A lot of fake influencer accounts have large amounts of followers with low engagement, this is usually a sign that they may have fake followers on their profiles. You can also look at their engagement (comments, likes, etc.) to see how their audience engages with their posts. Here at Visual Vybz Studios, we have several advanced influencer analysis tools that can provide detailed reports on influencer profiles, engagement metrics, and an estimated ROI if needed. Simply book a free virtual consultation with us to find out more.
Does your Brand Need a Facelift this Year? Be Honest.
How do people perceive your brand? Ask your friends and family or your team members for feedback. You can also use survey questions to get a general idea of what your clients think about your medical aesthetic business. This year you may want to consider enhancing your brand to ensure that it communicates the right message to your ideal target audience.
Read all of the reviews left by customers on Google, Real Self, and Yelp. Take a look at what people are saying about your business, both positive and negative. You can learn a lot about your business by simply reading your own reviews.
I won't judge if you need a glass of wine to get through it, but it must be done, my friend.
You'll thank me later. Write down all of your observations and get back to your team to discuss what you need to improve internally in order to give your patients a better experience, in-office and online.
That's your End of Year Checklist for This Year and Beyond.
Growth and adapting to change is an important step in marketing a medical aesthetic business. I know we have some New Year celebrating to do, and champagne glasses to clink, but don't forget to take a moment to evaluate the past year and make some well-thought-out plans for the new year.
I really hope you found some value in this end-of-year checklist for medical aesthetic businesses and make some well-needed changes to help scale your medical aesthetic business this year. I wish you and your business ALL the success this year and beyond, happy new year!!


Do you need help putting these tips into action?
Our team of content strategists, content creators, and creative marketers would love to help. Book your free virtual consultation with us at any time.